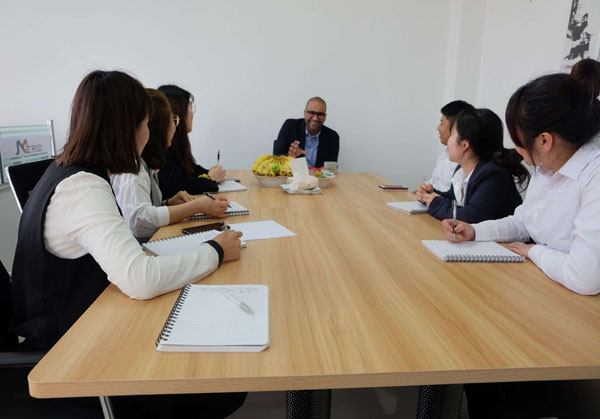 For 35 years, Quality Metal Stamping has been providing custom metal stampings and automated assemblies. AS a professional metal stamping manufacturer, we provide the best service and first-class quality to our customers.
As to recently,our Pakistan customer had come to our factory, and visit to our office also. We had a great time with our customer and discuss to more about our business. Merid has been essential to Quality Metal Stamping's values. Merid long-term commitment to the organization and our customer-first mentality are recognized by colleagues and customers alike.
The manufacturing industry is an important sector of our Merid,and Paskistan customer give us some vital information of his country habit, and he had a deep impression on our factory and products quality control. We do had very pleasure time with our customers.